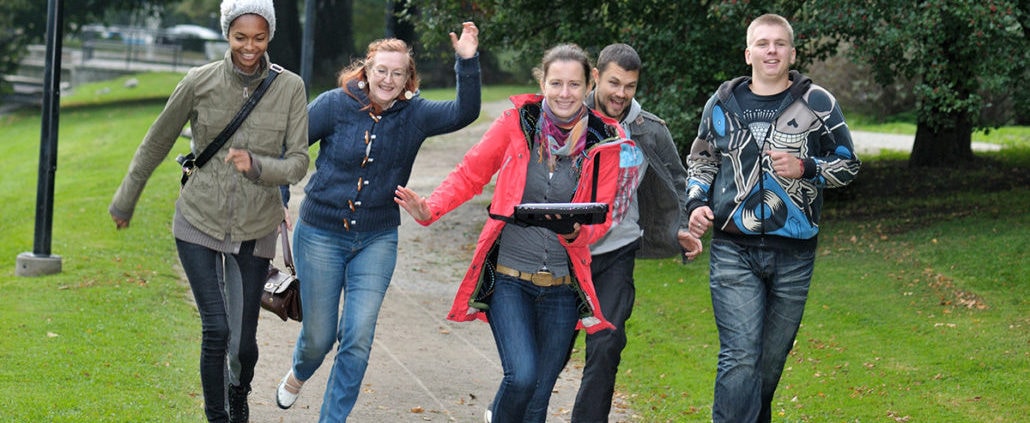 Inspiration: try our Cloud Challenge Event
Do you want to unify your team to wrap-up, teambuilding or simply a social event? If yes, then we are ready to help. With more than 25 years as professional event architects, we have a lot of different solutions and products to offer. In this post, we are taking a closer look at our Geo-Game App or what we call Cloud Challenge Events.
We offer Cloud Challenge Events as a stand-alone event or as a part of a bigger event. Our app brings the participants together and strengthens the unique relation.
What is a Cload Challenge Event?
We present an array of virtual tasks and assignments. The tasks are also placed virtually inside an agreed geographical area. It can take place in the city as well as the countryside. It does not matter whether it is a small or big area. It can be inside or outside, even both. Our platform functions globally. So, if you are in a foreign country for a conference with clients or co-workers, our Cloud Challenge is an obvious way to make the program even more entertaining. The participants navigate by using hand-held devices equipped with GPS and data.
You decide the content
Depending on what you wish to achieve with the event you can dictate the content of the game. Implementing the content happens in cooperation with us. We always have our idea bank filled and in reality, it is more often than not, us, who come with proposals regarding the tasks. They are of course assembled in accordance with the goal. It can be teambuilding, sharing of information or knowledge, sightseeing or a simple quiz.
How many can play at a time?
Cloud Challenge Events can be used by any company or private establishment. With a minimum of 4 to a maximum of several hundred participants, the Cloud Challenge is diverse. The number of players depends on the number of units we are using.
An aggregation
Use our Cloud Challenge Event independently or as a part of a bigger event. Us it for:
Teambuilding
A course
Fairs and conferences
Parties for the company
A board of directors meeting
Department meetings
More inspiration
You can find even more pictures and more elaborate texts regarding our Cloud Challenge Events on the site. Call us or write a message if you wish for a presentation of the App. We can be found on +45 20685541 or mail: christian@tikioeb-event.dk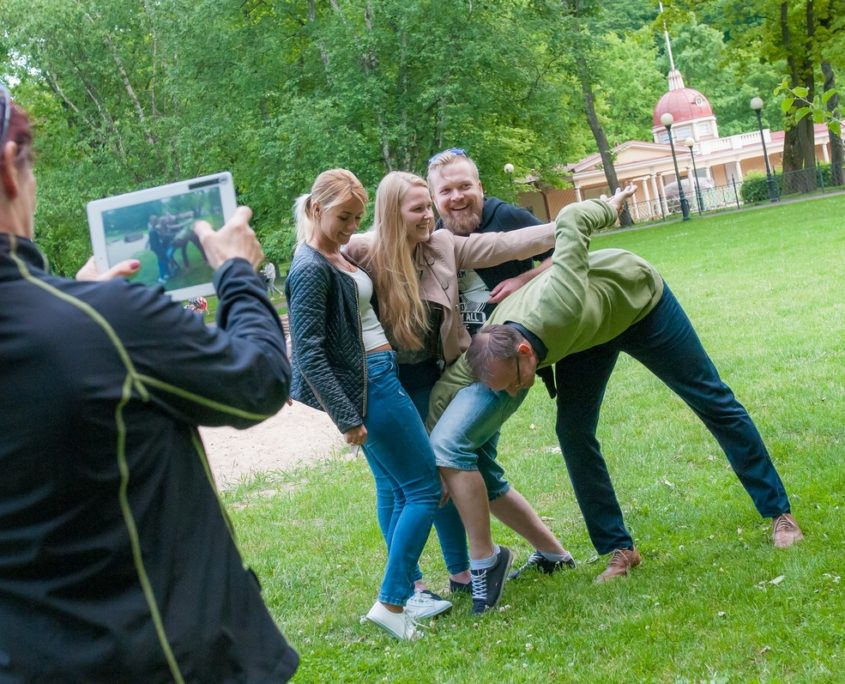 https://tikioeb-event.dk/wp-content/uploads/lq_pic_web_14-1030x684.jpg
684
1030
Jesper Tikiøb
https://tikioeb-event.dk/wp-content/uploads/Tikioeb-Event_logo_aflangt_webtop_Tegnebraet-1.png
Jesper Tikiøb
2019-10-19 15:58:28
2019-11-27 15:58:14
Inspiration: try our Cloud Challenge Event