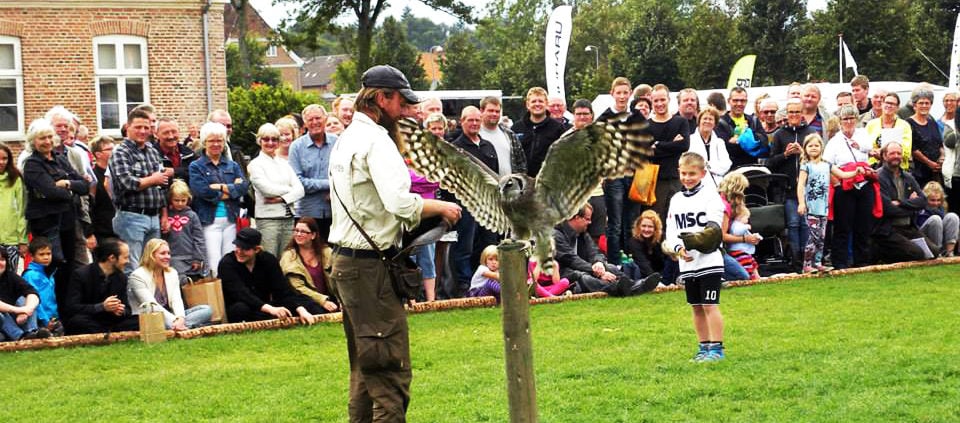 BIG EVENT: When Gram Estate is opening its doors on the 19th and 20th of August 2017 for the biggest game fair in Denmark it will be with Tikiøb Event again as co-organizer and event specialist.
We have just extended our cooperation with estate owner Mr. Svend Brodersen and we look forward to continuing the work with the game fair. A game fair we have been a part of since the first show back in 2013.
In a strong partnership, we have developed the game fair from a local fair to a well-known national show for all hunters and outdoor enthusiasts.
We develop the fair along with Gram Estate
With growth of over 20% in visitor numbers from 2016 to 2017, we are optimistic and are really looking forward to getting started with the event planning. Our job is to advice the event staff and management at the estate when it comes to developing the game fair. We will also be present during the show weekend. Finally, Jesper Tikiøb will be the voice of the game fair as the official announcer.
In 2017, we focus on the development of the hunting activities but areas like gun dogs and more classic outdoor recreation will also be a high priority in 2017. We can promise that there will be something for all of you.
Even more exhibitors in 2017
We also believe that we can develop the show in relation to the exhibitors. We will increase the numbers and hopefully come up near 150 booths with special offers and inspiration to the guests.
Public events are a part of Tikiøb Events DNA
Tikiøb Event has for many years worked as an external advisor and consultant in connection with "Big Events" in the public area. Today it remains one of our services.
This page is also available in: Danish
https://tikioeb-event.dk/wp-content/uploads/Tikiøb-Event-Gram-Slot-Jagt-Outdoor.jpg
699
960
Jesper Tikiøb
/wp-content/uploads/Tegnebræt-1@4x-1-300x128.png
Jesper Tikiøb
2017-01-31 20:09:42
2017-01-31 20:09:42
Game Fair again at Gram Estate